EDUCATION
University of Texas School of Law, JD
University of Texas at Austin, BA with Honors (Government and History)
Honors: Phi Beta Kappa, Temple Scholar, Normandy Scholar, LBJ Fellow
PROFESSIONAL ADMISSIONS
Texas Supreme Court
United State Supreme Court
United States Court of Appeals for the Fifth Circuit
United States District Court for the Western District of Texas
United States District Court for the Northern District of Texas
United States District Court for the Southern District of Texas
United States District Court for the District of Columbia
PROFESSIONAL MEMBERSHIPS
State Bar of Texas, Criminal Law & Juvenile Law Section
Austin Bar Association, Criminal Law Section Treasurer
Austin Bar Foundation, Board Member & Fellow
Texas Bar Foundation, Fellow
Austin Criminal Defense Lawyers Association
Texas Criminal Defense Lawyers Association
National Association of Criminal Defense Lawyers
Highland Lakes Bar Association
Hays County Bar Association
College of the State Bar of Texas
Capital Area Trial Lawyers Association
Texas County and District Attorneys Association (2009-2018)
National College for DUI Defense
PROFESSIONAL EXPERIENCE
Partner, Cofer & Connelly, PLLC
Criminal Defense Attorney, Law Office of Rick Cofer, PLLC
Assistant District Attorney, Travis County District Attorney's Office
Assistant County Attorney, Travis County Attorney's Office
Criminal Defense Attorney, Private Practice
COMMUNITY LEADERSHIP
Vice Chair & Board Member, Texas Health Action Board of Directors (2017-Present)
Vice Chair & Member, City of Austin Parks & Recreation Board (2015-2019)
Chair, Ending Community Homelessness Coalition (ECHO) Board of Directors (2014-2018)
President & Board Member, Pease Park Conservancy Board of Directors (2015-2018)
Chair, City of Austin Aquatic Master Plan Task Force (2017-2018)
Member, Shoal Creek Conversancy Headwaters Circle (2021-Present)
Board Member, City of Austin South Central Waterfront Advisory Board (2018)
Delegate, Austin AFL-CIO Central Labor Council (2009-2018)
Member, Travis County Civil and Family Courthouse Citizen Advisory Committee (2016)
Member, City of Austin Parkland Events Task Force (2015-2016)
Chair & Member, City of Austin Zero Waste Advisory Commission (2007-2015)
Chair, City of Austin Recycling Ordinance Reform Committee (2009-2012)
Founder & Chair, Austin Bag the Bags Coalition (2007-2012)
Member, Salvage Vanguard Theater Board of Directors (2008-2010)
CERTIFICATIONS
Texas Guardianship Certificate
Science of Well Being Certificate, Yale University (2021)
Certificate in Disruptive Strategy, Harvard Business School Online (2022)
Texas Bar Foundation

Rising Star, Thomson Reuters Super Lawyers (2021-2022)

Top One Percent, National Association of Distinguished Counsel

Top 100 Criminal Lawyers (2019-2022)

Top One Percent, National Association of Distinguished Counsel

Fellow, Texas Bar Foundation

Clients' Choice Award, Avvo (2018-2023)

College Member, College of the State Bar of Texas (2010-2022)

Top 10 Criminal Defense Attorney Award, Attorney and Practice

General Member, National College for DUI Defense

DWI Scholar, Texas Criminal Defense Lawyers Association (2021)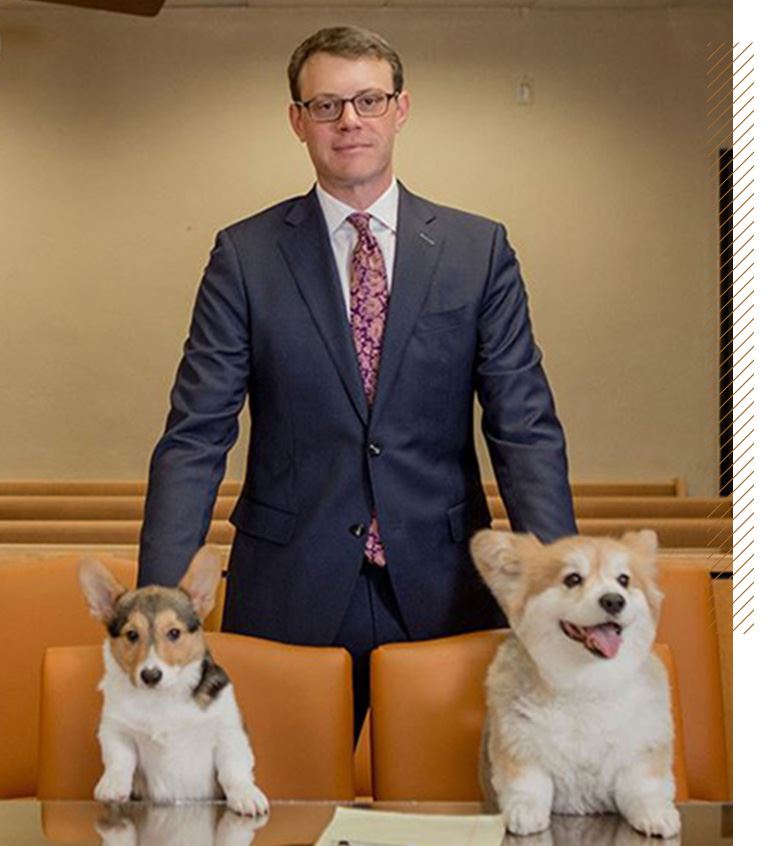 I have also been extensively involved in community affairs. I have served in a number of roles, including Chair of the City of Austin Zero Waste Commission, Chair of the Ending Community Homelessness Coalition board of directors, President of the Pease Park Conservancy board of directors, Vice-Chair of the City of Austin Parks and Recreation board of directors, and Vice-Chair of the Texas Health Action board of directors.
I currently serve as the long-time treasurer of the Criminal Law Section of the Austin Bar Association and am active with Protect Our Blanco.
I belong to a number of legal organizations, including the Cannabis Committee of the Texas Criminal Defense Lawyers Association, the Austin Criminal Defense Lawyers Association, the Austin Bar Association, the Capital Area Trial Lawyers Association, the College of the State Bar of Texas and the National DUI Lawyers College.
When I'm not busy practicing law or working on community matters, I generally like to spend time at my Hill Country ranch or in Austin, walking my corgi, Lady Bird, around the Hike & Bike Trail or hanging out in our Clarksville neighborhood.
I enjoy traveling a great deal and have set up the law firm to be highly responsive to potential client and current client needs at all times. Over the last few years, I've fielded client calls from the Arctic Circle, Omani desert, and Macedonian mountains.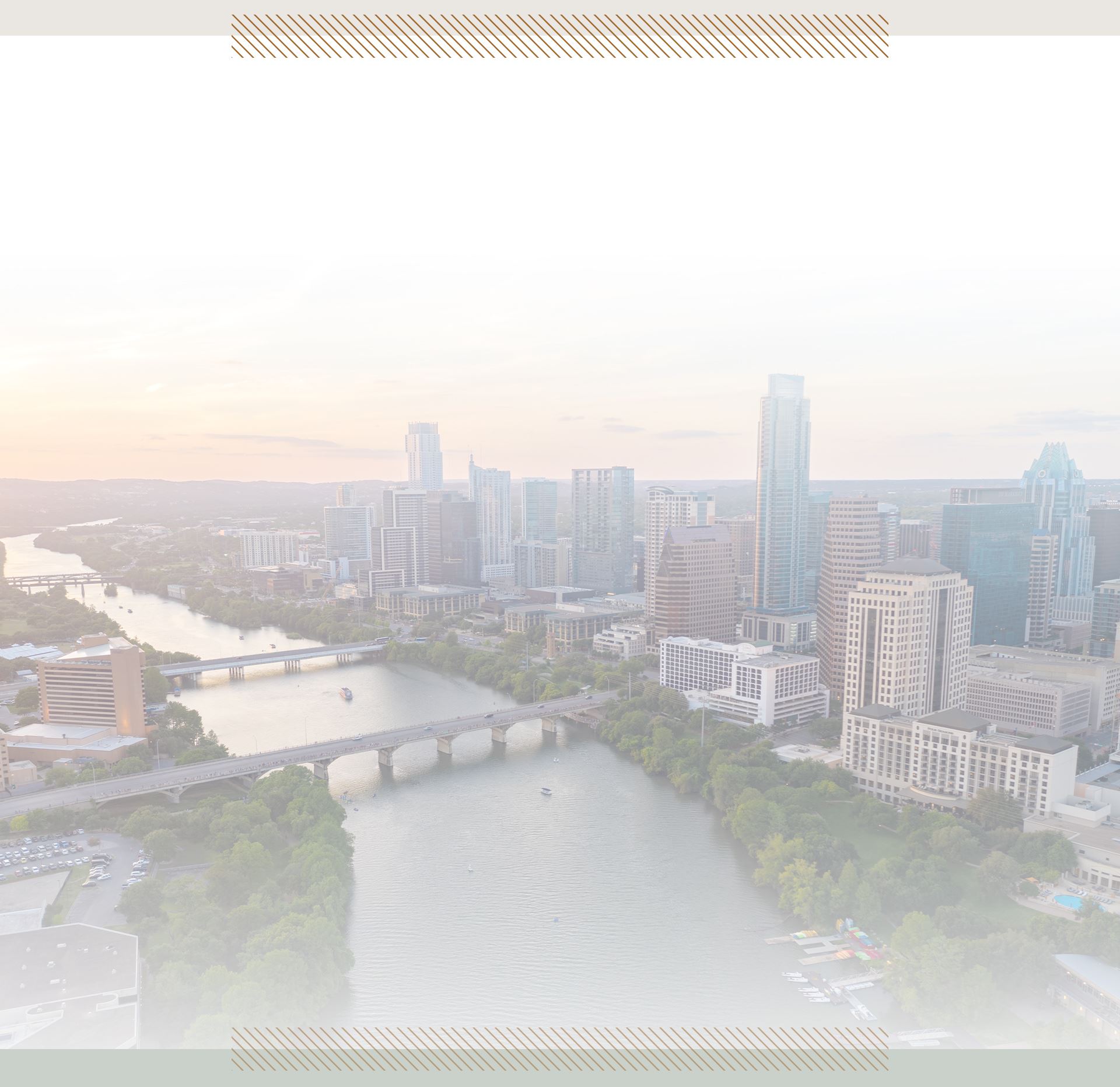 Client Reviews
"I would use Mr. Cofer as my lawyer for any reason if needed and would refer him to a friend."

Former Client

"He was able to advise me better than any other lawyer I had consulted and he and his team acted quickly to see my situation through till the end."

Former Client

"I would recommend Mr. Cofer for any legal issues that one might have, and I could not be more fond of his work."

A.T.