Austin, TX Family Lawyers
Helping Clients in San Marcos, Lubbock, Kerrville, and Llano County Navigate Family Law Issues
Navigating a family law dispute like a divorce, custody battle, or domestic abuse case can be daunting. Family law matters are often legally complex and emotionally challenging. It can be hard to know where to start, much less how you can begin picking up the pieces and moving forward when your case is over.
At Cofer & Connelly, PLLC, our Austin family lawyers understand how intimidating the legal process can be—and we're here to help.
---
If you are dealing with a difficult family law matter, don't wait to schedule a consultation with our knowledgeable Austin family lawyers at Cofer & Connelly, PLLC today. Contact us online or by calling our firm at (512) 991-0576.
Also serving clients in San Marcos, Lubbock, Kerrville, and Llano County.
---
Offering a Wide Variety of Family Law Services in Austin
Our Austin family lawyers can help you navigate a variety of complex family law matters. We understand the impact that these issues have on your family and our goal is to help you get through the process with as little stress as possible.
We offer family law services such as:
Do You Need a Lawyer for Family Court in Texas?

While it is not required to have a lawyer to represent you in family court in Texas, it is highly recommended to seek the assistance of an experienced family lawyer, here's why:
Navigate the complex legal process.

Family court cases can be legally complex, involving various laws and regulations that may be unfamiliar to individuals without legal training. An Austin family lawyer who specializes in Texas family law can navigate the intricacies of the legal process on your behalf. They will ensure that your rights are protected, and that you understand the legal implications and potential outcomes of your case.

Offer objective advice and advocacy.

Family law matters often involve high emotions and sensitive issues, such as divorce, child custody, or spousal support. A family lawyer can provide objective advice and guidance, helping you make informed decisions based on the law and your best interests. They will advocate for you in negotiations, settlement discussions, or court proceedings, ensuring that your voice is heard and your rights are advocated for.

Stay on top of paperwork and legal procedures.

Texas Family court cases involve extensive paperwork and adherence to strict deadlines and legal procedures. Failing to submit the required documents correctly and on time can have serious consequences for your case. An Austin family lawyer will handle all the necessary paperwork, ensuring that it is properly completed, filed, and served to the other party or their attorney. This minimizes the risk of procedural errors that could negatively impact your case.

Professional negotiation and settlement.

In family court, many cases are resolved through negotiation and settlement discussions. A skilled Austin family lawyer from Cofer & Connelly, PLLC will have experience in negotiating fair and favorable agreements on your behalf. They will work to protect your rights and advocate for your interests, whether it involves property division, child custody arrangements, or support matters.

Effective courtroom representation.

If your case proceeds to court, having an experienced family lawyer by your side is crucial. They will present your case effectively, present evidence, question witnesses, and make persuasive arguments on your behalf. Their courtroom experience and knowledge of Texas family law can significantly impact the outcome of your case.
While it is possible to represent yourself in family court, the risks and potential consequences make it advisable to seek the guidance of a qualified family lawyer in Austin. Cofer & Connelly, PLLC offers experienced family lawyers in Llano County who can provide you with the legal expertise, guidance, and representation you need during family court proceedings. We strive to achieve the best possible outcome for your case while ensuring your rights and interests are protected every step of the way.
Experienced & Effective Family Law Attorneys
We're a client-first firm. At the end of the day, what matters most to us is your well-being. That's why our Austin family law attorneys approach cases from the top-down, developing comprehensive legal strategies tailored to the unique needs of our clients.
---
Begin discussing your case with an experienced Austin family lawyer at Cofer & Connelly, PLLC now by contacting us online or calling our firm directly at (512) 991-0576.
---
Learn more about our TX family law services here: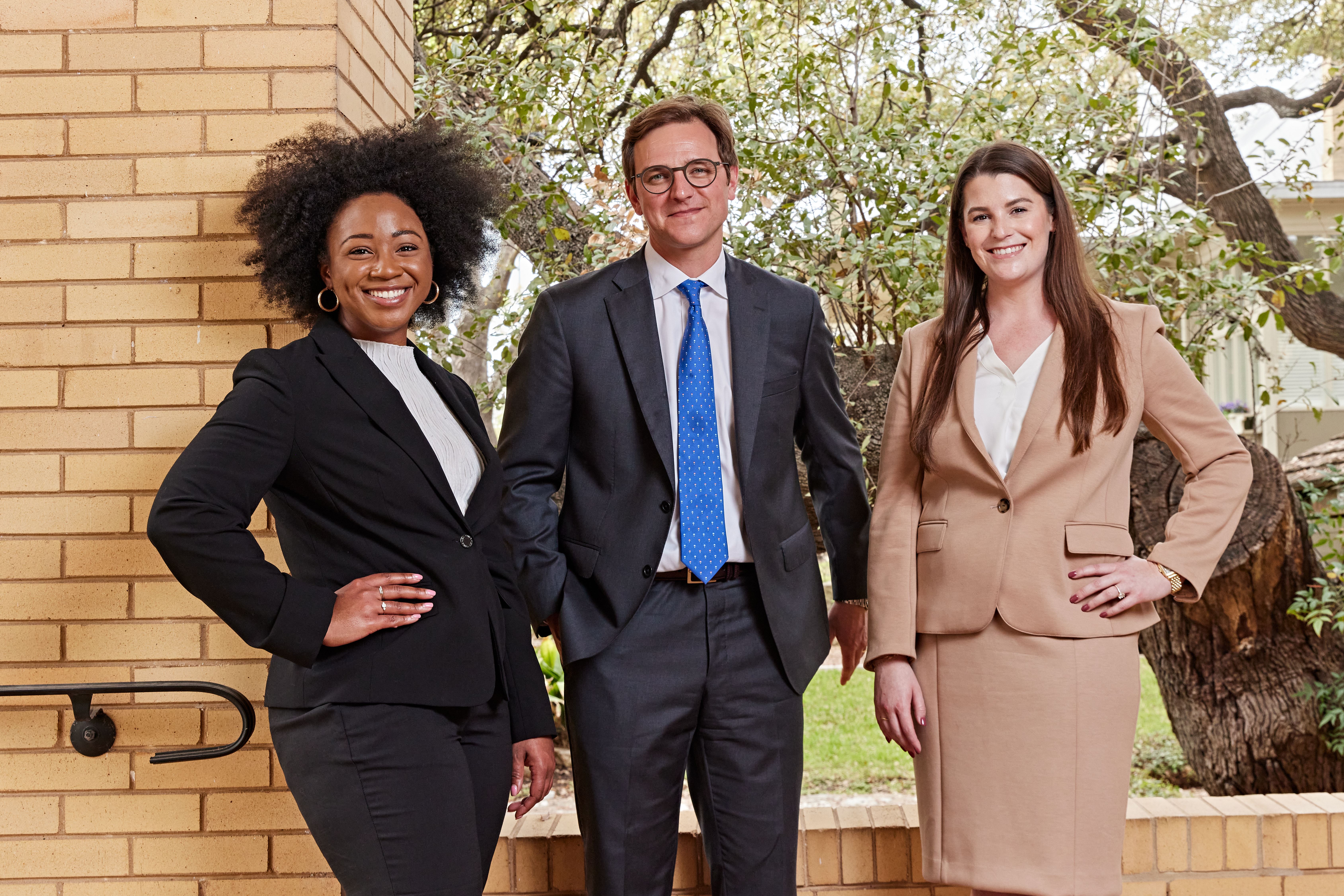 "Excellent all around. Highly recommend."

W. N.

"I am eternally grateful for all of the efforts they put in to go above and beyond for everyone they help."

Former Client

"They really listen to and care about their client's needs and consistently fight for the best outcome! I am eternally grateful for all of the effort they put in to go above and beyond for everyone they help."

C.D.
65 Years of Experience

18,000 Cases

315 Trials