Austin High-Asset Divorce Attorneys
Helping You Resolve Your Complex Divorce in Texas
Any divorce is challenging, but high-asset divorces often involve unique circumstances that make them even more complex than the average divorce.
If you're going through a high-asset divorce, understanding what to expect can help you prepare for your divorce and obtain the most equitable judgment from the court. With high-value assets riding on the line, you can't afford to underestimate the impact your divorce could have on your life.
At Cofer & Connelly, PLLC, our Austin high-asset divorce lawyers have a wealth of experience helping clients handle high-asset divorces. Contact us online or via phone at (512) 991-0576 for help with your case.
What Is a High-Asset Divorce?
A high-asset divorce occurs when two individuals wish to dissolve their marriage, and at least one of them has a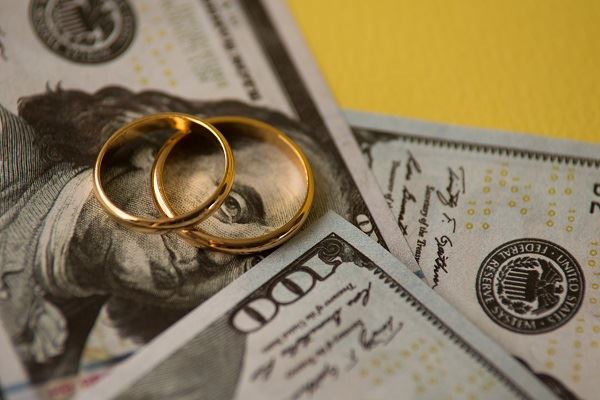 high-net-worth or owns significantly valuable assets.
The presence of valuable assets and liabilities in a divorce can affect the divorce process in a multitude of ways.
For example, child support disputes are often one of the more contentious aspects of the divorce process. Texas uses a specific child support formula to determine how much child support the noncustodial parent (possessory conservator) owes to the custodial parent.
However, if the possessory conservator is a high-net-worth individual, the court may ask them to pay more in child support than the formula dictates. Similarly, the court may reduce child support payments if the custodial parent (conservator) is a high-net-worth person who doesn't need much support to be financially stable.
The property division process can also be incredibly complex in a high-asset divorce. When a couple owns multiple pieces of real estate or a business, has valuable investment accounts, etc., figuring out how to divide property fairly between the parties is more complicated. Since the outcome of high-asset property division disputes can be life-changing for individuals in a high-net-worth divorce, it's also not uncommon for the process to quickly become combative.
Understanding Separate and Marital Property
As we cover on our divorce page, Texas is a community property state. That means that couples equally (50/50) divide marital property when they divorce.
Marital property applies to assets and liabilities you and your partner jointly own, or that each party has contributed to in a meaningful way.
In contrast, separate property applies to assets and liabilities that only one party explicitly owns.
Under Texas community property statutes, the vast majority of assets and liabilities that a couple acquires during their marriage are classified as community property. Property, vehicles, pets—even items as simple as silverware play a role in the property division process as marital property. On the other hand, separate property includes things like gifts intended specifically for you, things you buy with a separate bank account that only you ever use, etc.
It's important to know that separate property can transform into community property over time depending on how it's handled.
For example, let's say that you buy a house by yourself before you get married, and only your name is on the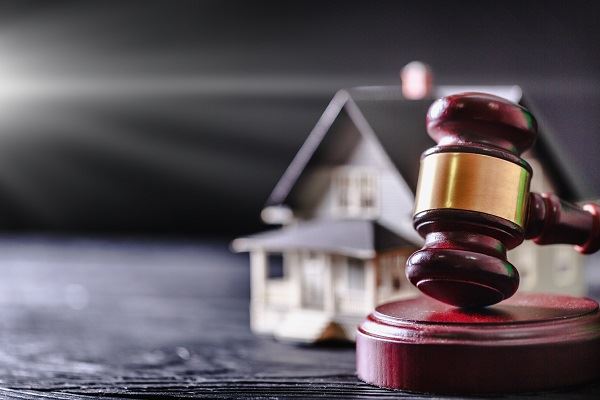 deed. Now, suppose that, post-marriage, your new spouse pays for an add-on to the house. If the add-on contributes to the house's value, the judge may decide the home is marital property that you and your partner should split during property division, even if their name isn't on the deed.
However, courts usually try to split property as equitably as possible. If the add-on raised the home's value by 10%, for example, the judge might ask you to pay your soon-to-be-ex 10% of the home's value (if you want to keep it) or give them 10% of the profits (if you want to sell it).
Given this example, you can probably imagine how complicated high-asset divorce gets when a couple communally owns several pieces of high-value property or runs a business together. Prenuptial agreements can help make dividing property less of a hassle, but obviously, not everyone gets a prenup.
What Should I Look Out For During My High-Asset Divorce?
If you're engaging in a high-asset divorce, we've got some tips that can help you prepare for the process and make your divorce smoother:
Inventory all your assets and liabilities. Yes, all of them. As part of the property division process, you'll be asked to present a complete list of both marital and separate property to the court. Omitting items from that inventory, even by accident, can result in legal penalties.
Factor in tax season when you evaluate how to divide your property. It can be tempting to try and fight for assets like the marital home, but is that the best decision for your financial future? Your taxes could change significantly post-divorce, which could impact you financially. If you keep the marital home, will you need to pay an estate tax on it? If you sell it, will you need to pay capital gains? Sit down with your accountant and figure out how various parts of the divorce process might change your taxes.
Think about liabilities. For most people, liabilities like debts play a secondary role in divorce, but they can take over the property division process. If you or your spouse possess significant debts (or you own debts together), think about how you want to handle that.
Expect complicated child and spousal support negotiations. Alimony and child support are two of the areas most affected by a high-asset divorce, especially if one party was the primary breadwinner. The court tries to ensure that all parties have the tools to maintain the same quality of life post-divorce they enjoyed while married. That means the noncustodial parent may have to pay for amenities like tutoring or extracurricular activities they provided while married. Whether you're the payor or recipient, you should buckle in for complicated support and alimony disputes as you move through the divorce process.
Don't neglect the value of financial professionals like forensic accountants. You probably have an accountant you already work with, but bringing a specialist like a forensic accountant or investment specialist can help you accurately value your assets and navigate the property division process more easily.
Consider methods of alternative dispute resolution (ADR). Using legal processes like mediation or collaborative divorce to dissolve your marriage can be highly beneficial for high-net-worth individuals. These types of divorce resolution focus on conflict de-escalation, making it easier for spouses to compromise with one another and develop a mutually beneficial arrangement. They also keep the divorce out of the public eye and away from public record, which can be invaluable if you worry that the media will try and spin your divorce to gain attention.
At Cofer & Connelly, PLLC, our Austin high-asset divorce attorneys understand the high-asset divorce process inside and out. We'll work with you to help you come to a peaceful, equitable resolution with your soon-to-be-ex.
To schedule a consultation with our high-asset divorce lawyers in Austin, contact us online or via phone at (512) 991-0576. "Excellent all around. Highly recommend."

W. N.

"I am eternally grateful for all of the efforts they put in to go above and beyond for everyone they help."

Former Client

"They really listen to and care about their client's needs and consistently fight for the best outcome! I am eternally grateful for all of the effort they put in to go above and beyond for everyone they help."

C.D.
65 Years of Experience

18,000 Cases

315 Trials